Discover The Warmth of Wood
Custom Made
From The Start
Gleman & Sons, Custom Woodworks in Sanford is a family-operated, environmentally-conscious woodworking company .
The cornerstone of their business is their authenticity and the personal attention and care paid to each customer so that each person's vision comes to life in wood.
There seems to be no limit to what is possible with this custom woodshop. Hardwood Flooring, Farm Tables, Barn Doors, Vanities, Café Tables, Specialty Countertops, Shelving, Fireplace Mantels, Wine Racks and Rustic Cabinetry are only some of the furnishings Gleman & Sons produces. Each item is a creative work of art as much as it is furniture. Every piece is unique with its own story and every customer has an imagination and a different personal vision as to what they would like their furniture to reflect. Interior Decorators, custom home Design Architects and General Contractors are all an important part of the customer base of Gleman & Sons.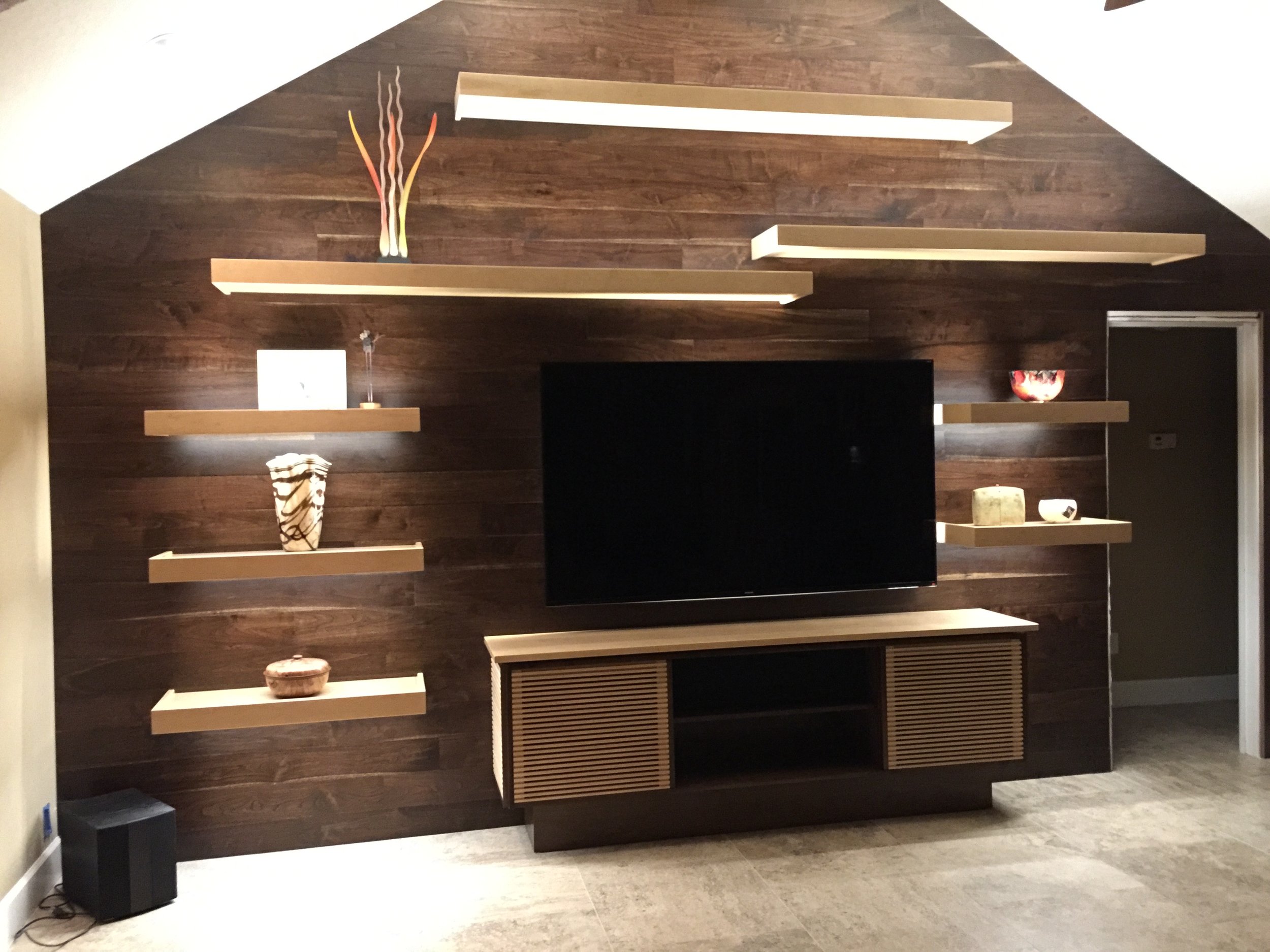 Gleman & Sons is the culmination of a lifelong dream of Jon F. Gleman. He has always wanted to create projects with wood. Jon has nurtured this dream in his adult son Adrian.
In 2003 Jon bought a Table Saw, Planer and Joiner for his son who began handcrafting custom wood tables in their backyard shop where he lived. Two years later Adrian received certification from The Center for Furniture Craftsmanship after attending their Master Craftsman Woodworking course in Rockport, Maine.
The Glemans have created a rapidly-growing, family owned business operating a fully-stocked wood shop in Central Florida. Together they share the love of woodworking and take great pride in their work.
"Unbelievable service. Extremely helpful, patient, and friendly.."
— Paula Wilson
Gleman and Sons is environmentally friendly and embraces the idea of preserving and conserving the earth's resources. Nearly everything the company makes is crafted from either Reclaimed or Antique Lumber. When these buildings are slated for demolition, salvage crews that Gleman & Sons has resourced, come in to systematically dismantle the building and "reclaim" the lumber. This lumber is repurposed to have a second life as a component in a custom hand-crafted furniture item. Our waste is re-purposed too, from cut offs to even the sawdust we produce.